Welcome to The Honda Farm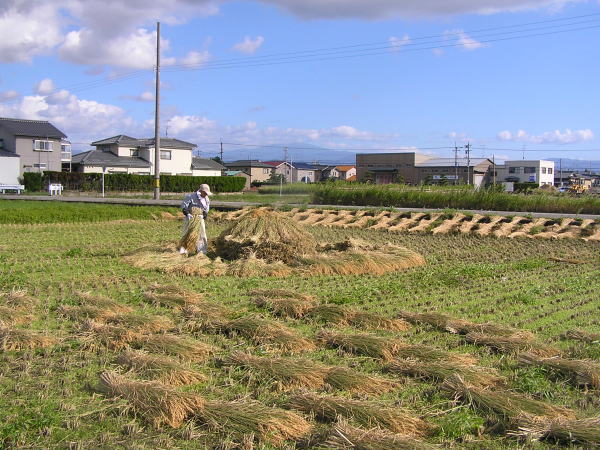 The Organic Farm

We produce organic products: rice (koshihikari),pumpkin, potato,and many more vegetables, all certified by JAS Law.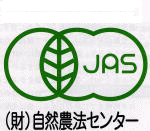 Honda farm has been protecting the environment for 19 years by organic farming.
Organic farming is good for our health and peace of mind.We also use the sun to dry our products naturally.
Organic farming is a type of agriculture which produces needed foods through the utilization of the natural productivity of crops and eco-system.
hakusan, the sacred mountain in Ishikawa prefecture provides us with clear water.
This plus a fertilizer, that has been fermented with useful microorganisms (EM bacteria) such as yeast, helps our crops to grow.
We have been cultivating JAS certified rice in paddy fields for 20 years now without using pesticides.
We sell farm fresh organically grown rice.
Our JAS certified organic rice "Koshihikari" is healthy. The organic method of farming has helped to protect and restore the natural environment that has been contaminated with pesticides and chemicals.
Honda farm sells these products as well as EM useful microorganisms related products.
No synthetic chemical inputs such as chemical fertilizer or pesticides or genetically modified seeds are used.
Organic farming productivity and economic efficiency is less than that of conventional farming that uses chemical fertilizers and pesticides because thefarm is dependent on the power of nature and agricultural plants.
Organic farming is health freindly to the environment and the agriculture.
It is often referred to as environmentally friendly and or health friendly because there is no worry about presticide residue. Foods produced organically lead to safe foods with a good natural taste.
Our JAS organic certified farm is completel organic.
We are working toward establishing a sustainable farm management for the future which will contribute to the advancement of health and happiness for the public by providing our brand products of "health-environmentally friendly foods with natural taste."


Do you know about JAS(Iapan Agricultur Standard) certified agency?

Honda farm was certified for organic produce by the natural farming center.

ON August 11, 2000, Munekatsu
Honda was certified as an eco-farmer in Ishikawa Prefecture. It was renewed in March 2005.

You can pay by credit card.


You can pay at the following convenience stores.


Honda farm has opened in omisebatake if shops (ISCO).
Ishikawa Sunrise Industries Creation Organization.

"omisebatake" is a virtual mall of public institutions to foster the Web shop of Ishikawa Prefecture. Is a collection of motivated managers. "Home Doctor" of dedicating continually inspect the shop home page, we have advice.



Honda farm you can safely input _ your shopping basket so you can do shopping in peace with SSL (encryption)

Hours / am9: 00 ~ pm5: 30 regular holiday / every Sunday holiday
〒923-1116 chi40 konagano town nomi city isikawa pref.
TEL IPphon:050-3348-8081,,,,,For free connection _ IP telephone
Fax0761-57-2198 honda farm・Limited company honda  President munekatu honda
| | | | | | | |
| --- | --- | --- | --- | --- | --- | --- |
| top page | | Shopping | | Customer comments | | Question |